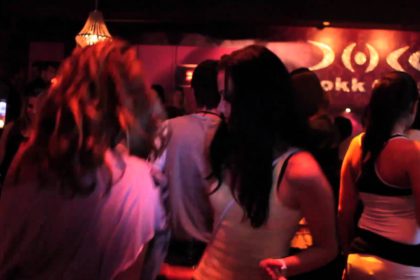 Pop cultural venues, pleasant memories, huge parties, the first kiss under the UV lights, the first drunk dance to Madonna, of 2Unlimited tracks, parties with crazy and loud music, that was the golden age of the disco fever in Budapest. Fasten your seatbelts, we 'll show you around the past of the clublife int he capital.
Fortuna Discoteque
Something special int he Castle District. The Fortuna 's members are still listen to mixes known from the cult club.
Hully Gully  Disco
Notorious discotheque with a lots of problems and troubles, but the house music was unforgettable.
High Life Disco
 #highlife in an other level, from Óbuda. The club was 2000 squaremeters pure entertainment in 2 stages, with a lots of High Lifer.
Colosseum
This was the mega club of Újpalota with memorable parties. Now, there 's a gym in the old building.

Globe
a club at Városliget with a dark end: it was destroyed by a fire
E-play, Face
a multi-storey club in the middle of Budapest: at Nyugati Railway Station.
Bank Dance Hall
first time, Bank was on Váci Street, but after the 3 styles, 3 feelings, 3 storeys club moved to Nyugati with the same ars poetic.
E-klub
a college club what became the rival of Bank Dance Hall. There was teenager disco as well, for the younger generation. Budapes, Budapest, Budapest, E-klub!
Cha Cha Cha
underground club, truly under the ground in Kálvin Square.
Kultiplex
dnb parties, alternative concerts with good taste and unforgettable line-ups.
Ráday Klub
a proper kind of rock club with cheap wine and coke and draught beer
Home Club
something revolitionary, with an exclusive interior, nice music and almost-famous DJs, like Tiesto, and stars like ATB


Közgáz Pince Klub
a nice college club with afforgable prices and tipsy students
Inside, Buddha Beach
funky, retro music and evergreen hits in wintertime and summertime as well.
Bahnhof Music Club, Szeparé –
simple cellar club with acceptable music and open gogo poles.
Süss fel nap!
it was called: Süsi, and this cellar club was the original venue before Morrisons 2. Raggae, dnb, jungle music was the lineup.
Meduza, Pearl, Sensation
huge clubs with high standards and a magical elevator.
Dokk Café, Tabu, Kaméleon, Cuba Libre, Fever, Allure, Jam Pub – Clubs from Mammut  Shoppin Mall
This strange concept worked for years: why do you choose a party inside a shopping mall? We still don't know, buti t was cool stuff.
Bed
enchanting music venue with danceable music, exclusive atmosphere and a large golden Buddha statue.
Dream Island – Bed Beach, Dokk, Dokk Beach, Studio, White Angel, Dokkoló, Coronita
Hajógyári sziget  was the center of the nightlife with superclubs, diverse music, really exclusive milieu.

Retro77, Music Corner
If you liked the real night fever feeling with selected music and calm atmosphere, Retro 77 was yout favourite. The club is closed, but we can see some clues on Hercegprímás Street.
Moulin Rouge Budapest
Imagine something elegant and sexy with a pinch of Paris – that was Moulin Rouge, sometimes with pretty wild parties.
4bro Bisztró
Two brothers and two good friend created a successful meeting point on Buda side. With fantastic thematic parties, extremsport events.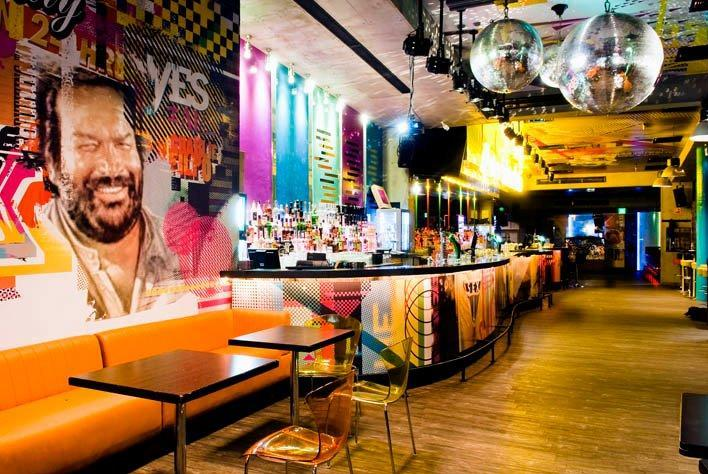 Zöld Pardon
a summer festival with no boundaries, diverse concerts, nice Djs, friendly audience and nice panorama. Now, ZP is just a public park.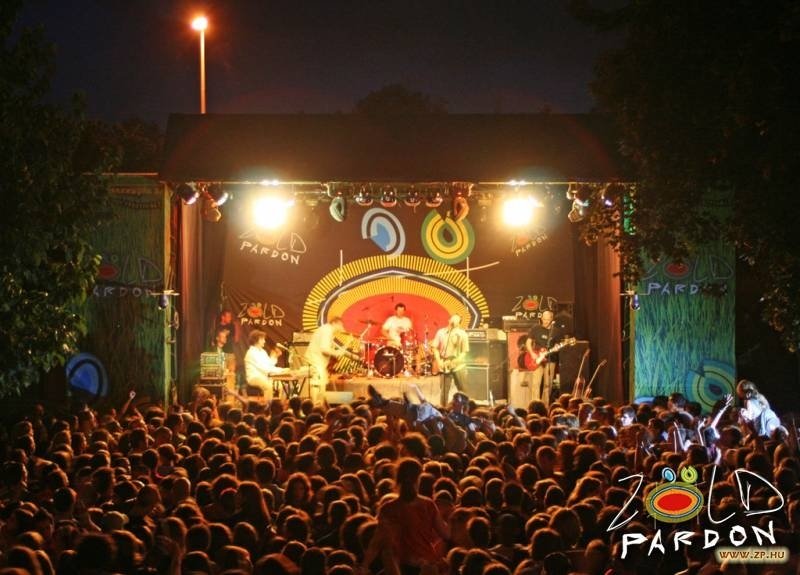 Café del Rio
a more elegant venue int he other side of Petőfi bridge with palm trees, electronic music and parties until hot summer dawns.