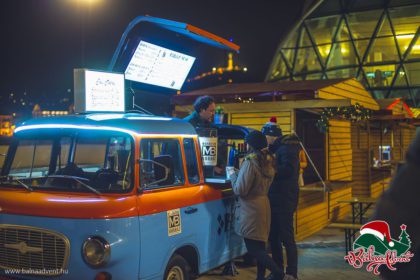 Hopefully the needs change according to the street food situation in Budapest and the low quality döner is not the favourite fast meal anymore. The gastro revolution is on its best, there are plenty of burger bistros, Asian soup buffets, bagel venues and donut places in the downtown of Budapest. Moreover, two real food courts are available around town. Let's see the possibilities.
Burgers: the range is so wide when we are talking about burger bistros. There are a plenty of franchise burger chains, like ZING or Black Cab. They are pretty ok, using high quality beef and fresh ingredients. The downtown's favourite is W35 where the "Fire in the hole" sandwich is the imperial choice. Rendelő and Kandalló are excellent choices as well.

Hot-dog: If somebody is tired of burgers, the new wave is the hot-dog, but in a really gourmet way. Attaboy and Hotdog&Cold Beer are the right places to eat fine sausages with nice garnish.
Pizza: the Italian pastry dish is one of the the world's favourite, because it's simple, delicious and easy to consume. Pizza Me and Pizza Quadra offer real Italian pizza without compromise.

Bagel: The Big Apple's favourite arrived to the capital and Budapest Bagel is superb! Try Best Bagel Basilica with an amazing St.Stephans panorama.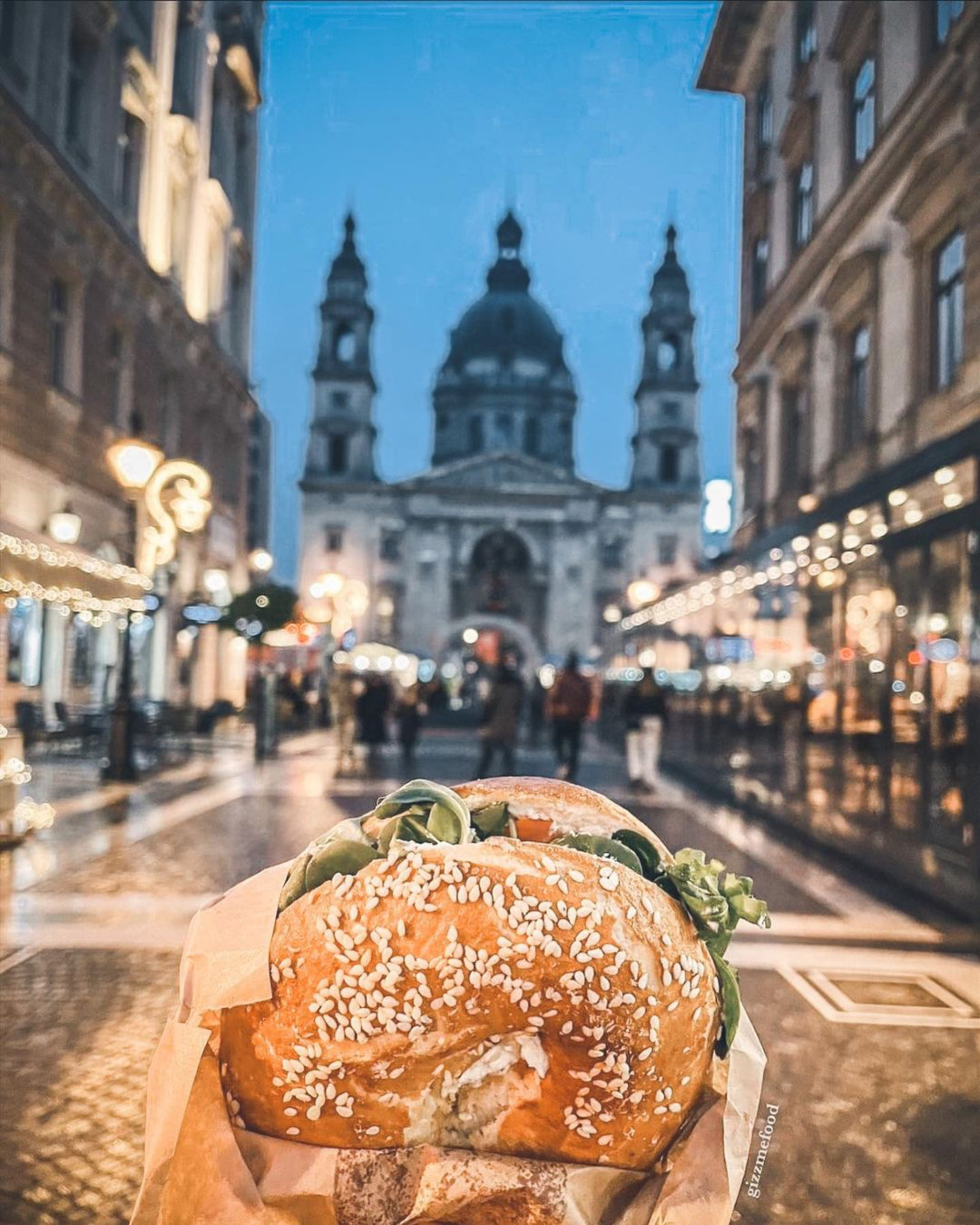 Soups: in winter, a hot soup could be the highlight of the day. Creamy soups or rich stew-style ones rule the streets of Budapest. Try Bors Gasztrobar, Leves. and Rapaz too.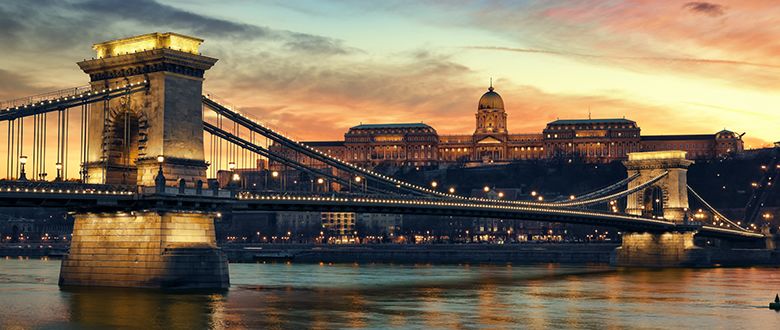 Asian street food: from ramen to sushi, you can find every type of Asian street food dishes. A delicious pho is available in Funky Pho, for sushi, you should visit Sushi Express and for noodles Pad Thai is still a good choice.
Mexican street food: quesadillas, burritos, chili con carne and tacos are hard dishes, but the Hungarian stomach is prepared when we're talking about spices and grease. Gringos Amigos and Arriba are your venues to taste correct Mexican food.

Hungarian street food: lángos is one of them, try the sour cream-cheese one, or the simplest, spreaded with garlic essence. A new invention is called Kolbice: a cone-shaped brea with sausages, sauer kraut, cheese sauce and crunchy onion bites.
Waffels: these desserts came from Belgium, but Hungarians like them as well with unbeliveable range of toppings like chocolare sauces, ice cream, fruits, Oreos, or Toffiffees. If you need some waffels, try Bálna Bisztro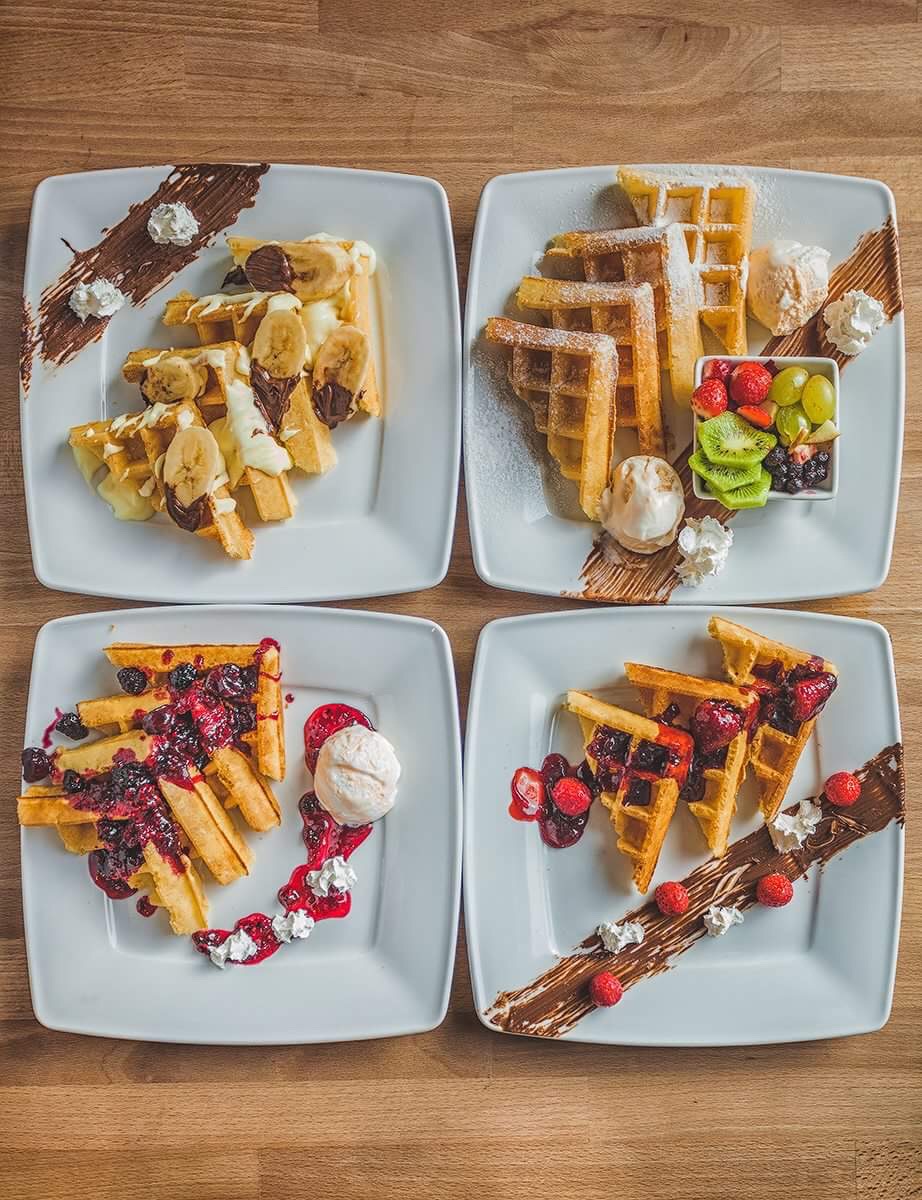 Donuts: there's no more Dunkin' Donuts in Budapest anymore, but don't worry, the handcrafted ones are much better at The Box, or at Fánki Donuts.