What do you need for the perfect New Year's Eve party?
Insoles matching high heels, glitter, make-up items, bow ties, funny costumes, confetti, trombones are selling out from the store shelves at a crazy pace. What could this period be other than the feverish preparations for New Year's Eve?
After the hustle and bustle of Christmas, most people like to let off steam during the New Year's Eve party, and we will give you some tips for preparing for New Year's Eve so that it is guaranteed to be stress-free!
New Year's Eve programs in Budapest
If there is a time of the year when a whole series of programs awaits us, it is the end of the year. Company Christmas, hosting others, hospitality at home, New Year's Eve programs, New Year's greetings. These programs include preparation. If we are going there is a program, we have to get everything, we have to prepare, bake and cook, and if we are visiting others, we also have to figure out what to bring to the hosts.
A significant number of housewives agree that the best program is when we don't have to cook, wash the dishes and clean up the mess after joint programs, so it's worth adding some special programs outside the house to your New Year's Eve party ideas.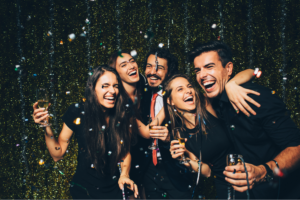 New Year's Eve party tips
Budapest New Year's Eve 2022! What comes to mind first? Wow, that's a wild street party! If you plan to spend New Year's Eve on the street, you should think carefully about your outfit and add a few warm things under the fun accessories.
A glass or two of champagne warms you up nicely, but it's not worth risking starting the new year with a cold because of an irresponsible New Year's Eve party! But the New Year's Eve party in downtown Budapest is a very good choice, it would be a sin to miss it!
In addition to the street parties, there are also plenty of music and dance parties in various parts of the city. It's worth looking around in time between New Year's Eve parties and securing your ticket, because tickets usually sell out quickly.
Fortunately, these parties don't require a lot of preparation, since the place takes care of the food, drinks and music. All we have to do is put on the wackiest accessories, the shiniest dress, the funniest shirt and party until dawn!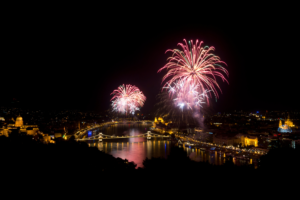 The year-round buzzing party district is also filled with foreign voices on December 31st, so don't be surprised if you hear "Happy New Year Budapest" on every street corner after midnight.
New Year's Eve concert
Lovers of more low-key fun can't be bored on New Year's Eve, either, as many classical music concerts are also organized. It is also worth reserving tickets well in advance for concerts held in the city's most historic buildings, as the New Year's Eve concert is popular every year.
If we already have our tickets for the event we have chosen, we really have nothing else to do but plan how to get there and choose the outfit that best suits the event. The etiquette of concerts, chamber concerts and balls typically requires elegant attire. It is worth paying attention to this when planning and perhaps also asking when buying tickets whether there is a special dress code for the evening.
The New Year's Eve party promises to be an unforgettable event in 2022 as well, so it's worth taking a look around the program offer in time and securing your place at the best events by purchasing tickets. This way, you won't have to start the New Year with washing dishes!