3 tips for welcoming the New Year for water lovers
Do you love it when, in addition to New Year's Eve champagne, the water also fizzes around you? Would you like to end the new year with a pleasant spa experience? New Year's Eve wellness, a pleasant cruise or a really special night bath? We have collected the best water programs for an unforgettable New Year's Eve!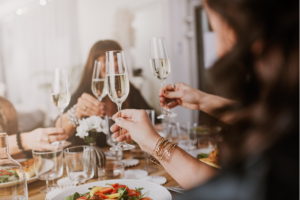 New Year's Eve wellness
Winter wellness is perhaps one of the best things we can give ourselves. After the minus outside, submerge in the hot thermal water, relax in the sauna, and then crown the whole day with a massage? Who can say no to that? This year, avoid the New Year's Eve spin and splash around in Hungary's best spas!
In addition to the country's most famous thermal spas, hotels are almost expected to have a wellness department, where both children and adults can recharge their batteries. The New Year's Eve wellness experience will be a guaranteed relaxation for the whole family after the hustle and bustle of Christmas. Many hotels, in addition to wellness services, also prepare New Year's Eve programs. Those who want to recharge are welcomed with a music and dance evening, a special menu and other programs.
New Year's Eve cruise
Hop on a cruise ship and welcome 2024 on the Danube! What can you expect? The breathtaking panorama of the Danube provides the backdrop for mouth-watering food, unlimited drinks, a wild party, and New Year's Eve photos!
Whether you are looking for a romantic program with your partner or a loud party, the New Year's Eve cruise is guaranteed to be a special program to say goodbye to the New Year. What is certain is that even midnight lentils are tastier on the Danube than anywhere else!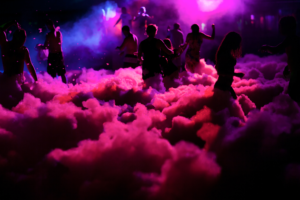 New Year's Eve night bathing
For many, New Year's Eve is almost unimaginable without bathing at night! A party and refreshment at the same time, which can be a romantic program for couples, but you can also choose to splash around with friends.
Bathing at night has been a popular program for tourists visiting the country for many years, as it is a unique experience that can be experienced in very few places in the world. You too can have this experience if you choose the New Year's Eve bathing program to greet the New Year, and while others start 2024 with a bang, you can look forward to the adventures that the new year has in store for you, relaxed and recharged.