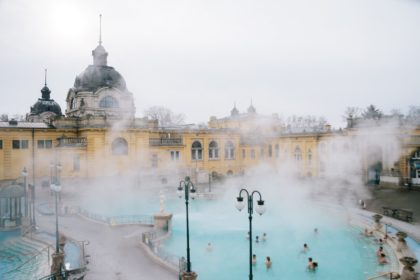 Thinking of visiting Budapest between Christmas and New Year's Eve? Let us help you by sharing some great ideas to brighten up your days while visiting the Hungarian capital! The life at Budapest does not stop between the holidays. As most of the museums, restaurants and pubs are open between Christmas and New Year's Eve, the number of options are countless! We've collected some of the coolest, most interesting and awesome things to do in Budapest. Are you ready for it?

Ice skating at City Park
Budapest's most popular ice rink has reopened this year, so if you love ice skating, we definitely recommend visiting this artificial rink. Located between the Heroes Square and the Vajdahunyad Castle, this open-air rink offers some stunning views. The main rink's size is over 12,000 square meters, however there are ice skating courses for children as well.
Don't forget to have a hot tea or mulled wine along the way, you'll deserve it for sure!
Eat like a local
The Hungarian cuisine has many traditional meals with different, rich flavors and textures, and each of them are considered to be part of the cultural heritage. It's really easy to find restaurant where such traditional meals are served. Some of the most popular dishes are goulash, pörkölt (stew) or paprikás (also a stew, but with sour cream), however if you rather eat some sweet meals, we can definitely suggest trying out the somlói galuska (sponge cake with creamy toppings), túrós csusza (pasta with cottage cheese) or kürtöskalács (chimney cake).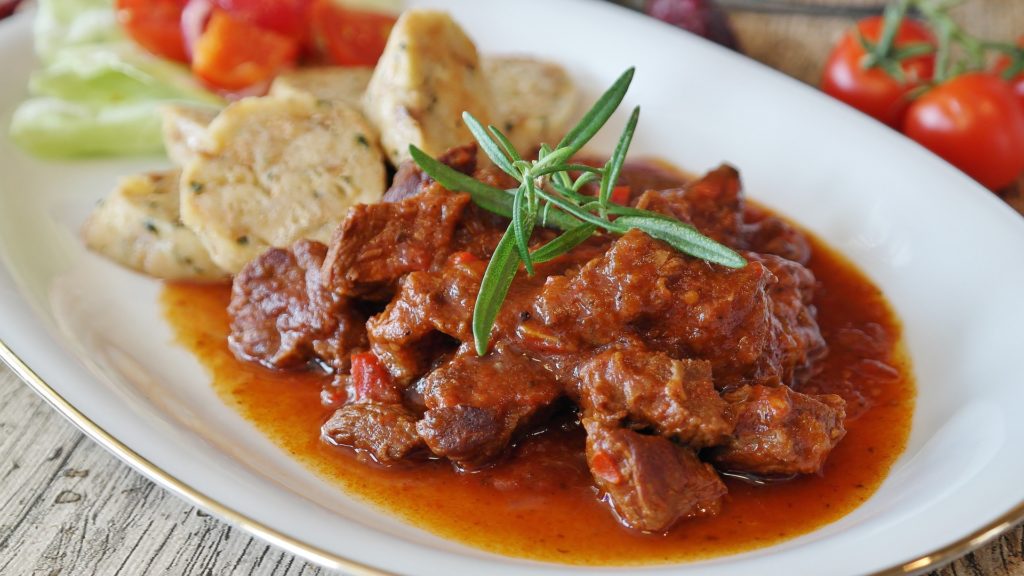 Warm up at one of the thermal baths
Thanks to its great geographical features, the Hungarian capital is rich with thermal water simmering, and locals have been enjoying the advantages of it for thousands of years. Many thermal baths can be found in Budapest, positioning this city to the first place in the world by the number of available thermal baths, located in its area.
Some of the most popular ones are Széchenyi Thermal Bath, Gellért Baths and Rudas Baths. Each of this places have their unique characteristics so no matter which one you choose, you'll have an unforgettable experience.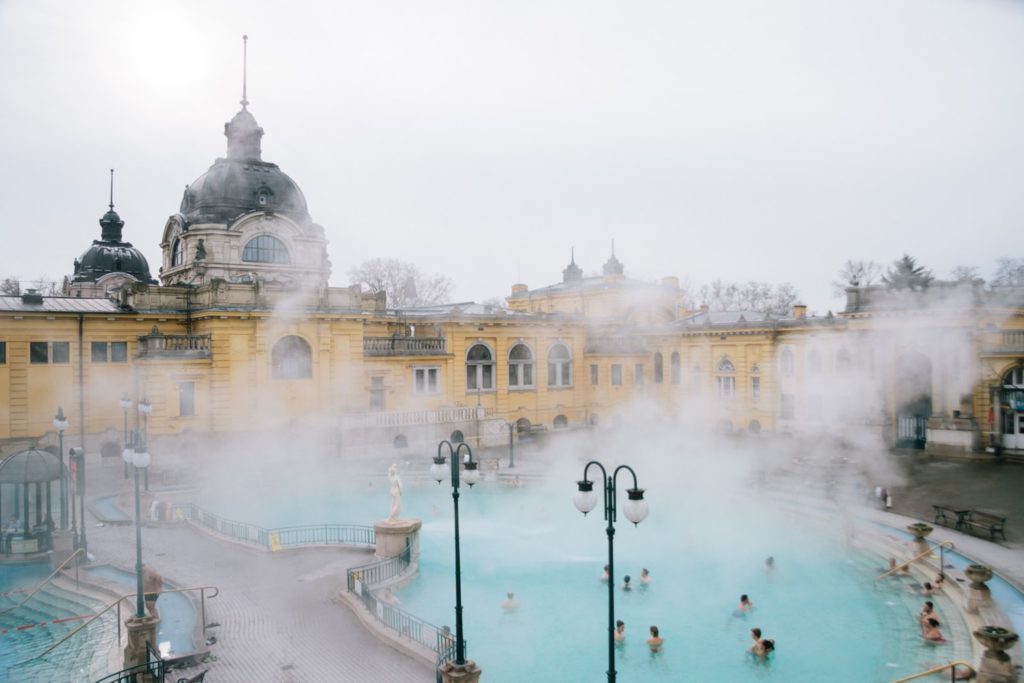 Go on a hike at Normafa
The Buda side of the city has many hills, where some of these places has been preserved for nature over centuries. Normafa is one of the most recommended place to visit among these natural sights, which can be easily reached from the center of the city. Once you arrived to the area, you'll quickly realize why Hungarians love this place: a peaceful and calm environment, from where you can perfectly see the whole area of Budapest. If you're planning to visit Normafa, don't miss out the Elizabeth Lookout, as this sight offers the best views of Budapest!
Enjoy the scenic view through tran line N2
If hiking is not your thing, don't worry, we have a great idea for you. Hop on the tram line N2 and get mesmerized by the beauty of the city. This tram line starts at Közvágóhíd and it runs along the riverside until Jászai Mari square. We recommend to start your trip at Boráros square and stay on until the terminus, Jászai Mari square. During this 20 minutes ride, you'll have the chance to spot most of the bridges of Budapest while having a beautiful view of the Buda side of the city.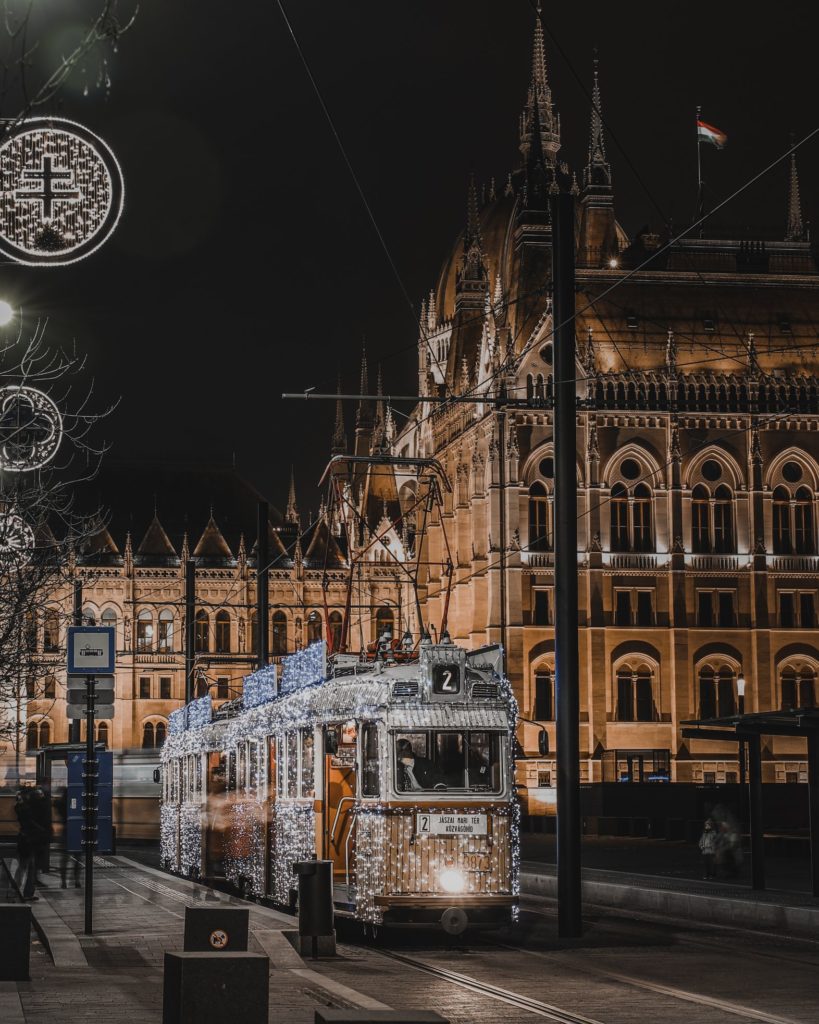 Discover the local flavors at Great Market Hall
If you really want to experience the casual lifestyle of locals, you should visit Budapest's largest indoor market, the Great Market Hall at Fővám square. The neo-Gothic styled market offers a huge variety of products from fresh vegetables, spices, fresh dairy products and meat, but you can also purchase other handcrafted products or Hungarian wines and liquors. Browse among the stalls and dive deep into the traditional Hungarian flavors!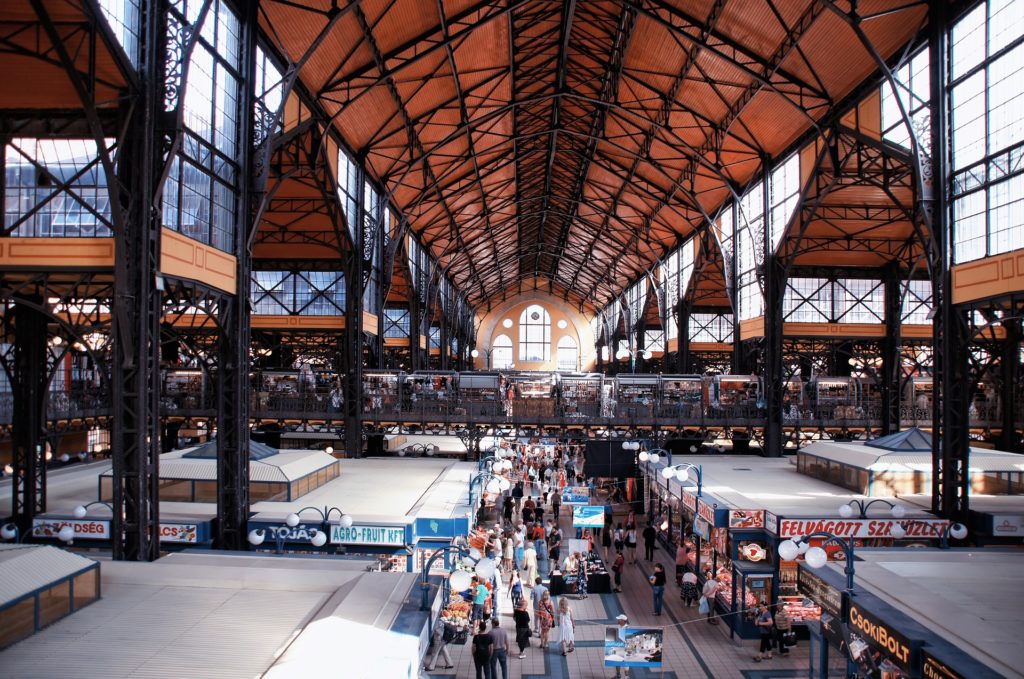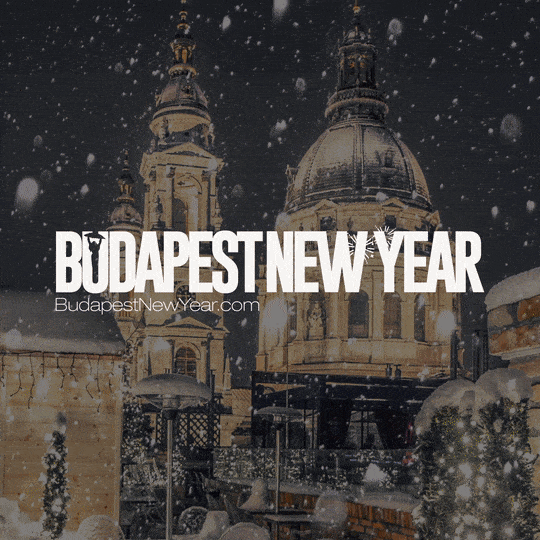 Photos: Norbert Lepsik