The renovated Lánchíd has opened
On the afternoon of December 16, the ceremonial press event took place at the bridgehead of the Chain Bridge in Buda, which was held on the occasion of the opening of the renewed roadway of the Chain Bridge with BKK bus routes, taxis, bicycles, motorcycles and mopeds. As can be seen from the announcement of BKK: the final traffic order of the bridge will be decided in the first half of 2023.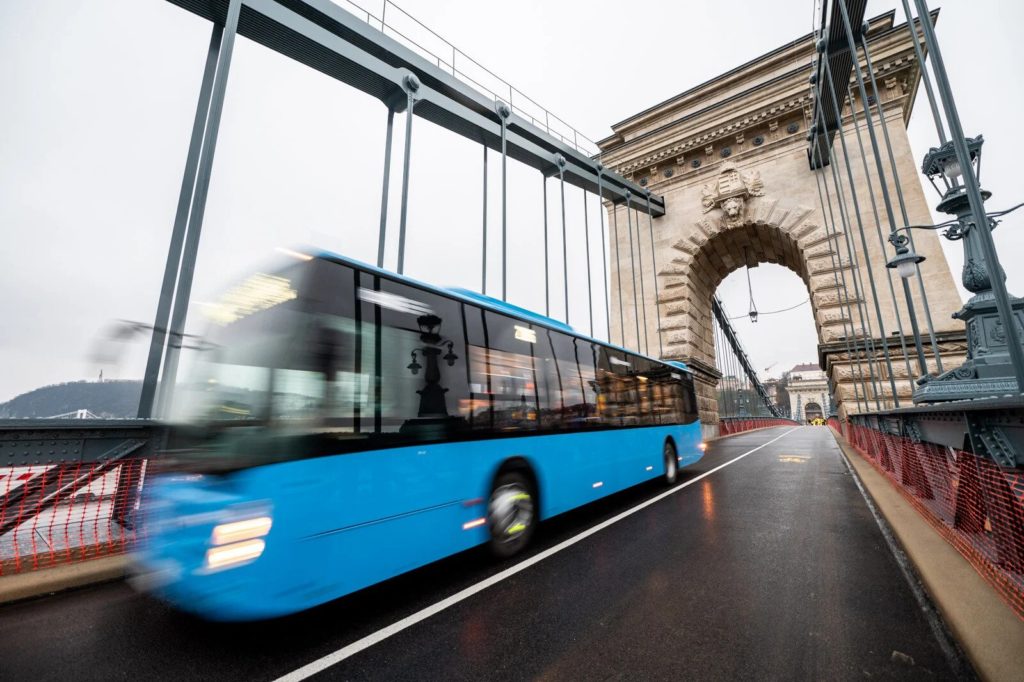 In April 2021, A-Híd Zrt, which carried out its renovation on behalf of the Budapest Transport Center (BKK), took over the entire working area of the Chain Bridge. Since then, they have been working continuously on the project that reflects the original spirit of the bridge, which was handed over in 1849, but also uses the opportunities offered by modern solutions. 
The bridge's famous lions have visited the restoration workshops and are now guarding the crossing again, the candelabras have also been put back in place, steel panels were installed on the structure of the bridge, and then the track was concreted in one day, Clark Ádám tér has also been renewed several times and the list is far from complete , and further works are still waiting for the contractor.
According to BKK's announcement, they will work in the area in winter as well, depending on the weather, mainly in the underground parts of the bridge, on the scaffolding, and in the workshops. As soon as the weather permits, they will complete the planting of plants at the Clark Ádám tér roundabout, as well as the weeding.
In addition to these work, in 2023 many other tasks will be finished, such as:
preparing the paving of the sidewalks;

renovating and restoring the monument barriers protecting pedestrians;

the renovation of the internal bridge rooms and underpasses and their surroundings will be completed;

the missing monument elements, the cast parapets, consoles, sidewalk chandeliers, are restored;

restoring the stone surfaces below the track level;

ornamental lighting with variable colors is installed;

sidewalk barriers are built, as well as

a pedestrian crossing will be established between the northern and southern sidewalks of the Pest bridgehead.
According to the plans, the entire construction will end in the fall of 2023.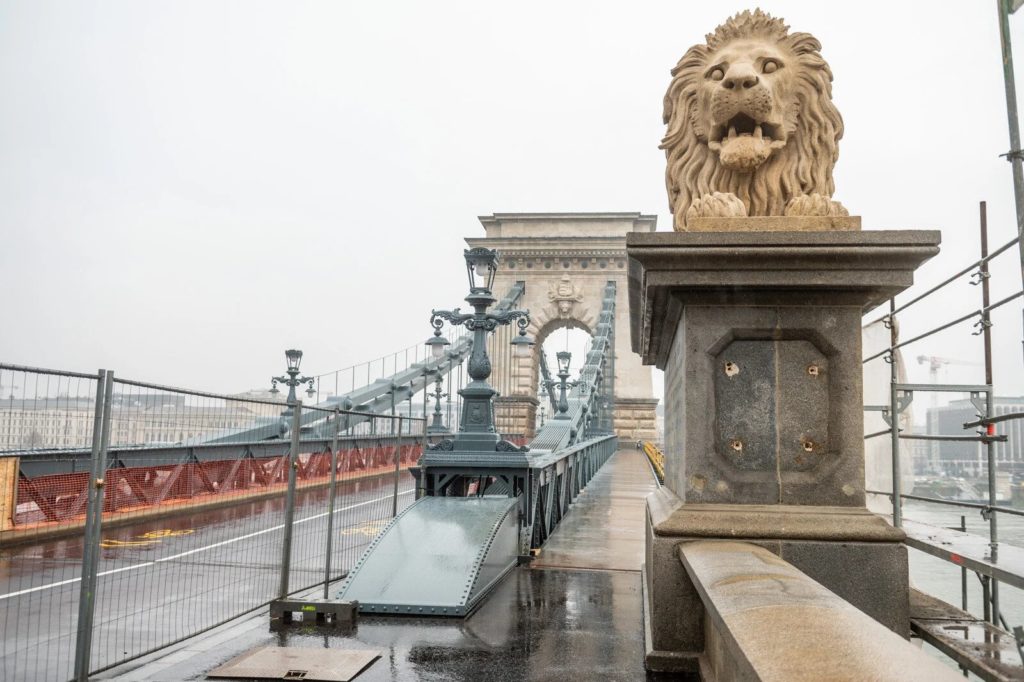 Photos credit: Magyar Építők