The best ice skating rinks in Budapest
Everybody loves ice skating – the Christmas themed skating rinks, the lovely holiday melodies and the scent of mulled wine creates the perfect atmosphere. We have collected Budapest skating rinks for this season where you can skate outdoors, at Christmas markets or indoors. Skating rinks in Budapest!
Regardless of whether it will be a white Christmas this year or not, those who yearn for real winter joys can already visit one of these rinks mentioned below. 
City Park skating rink
Budapest's largest outdoor ice rink has opened its doors again. Located at the City Park between Vajdahunyad Castle and Heroes square, this large skating rings offers the best views in the city!
You can bring your own equipments but it is possible to rent as well.
Keep in mind, that this is one of the most popular ice skating ring in Budapest, so the weekends can be a bit busy, but it is definitely worth it!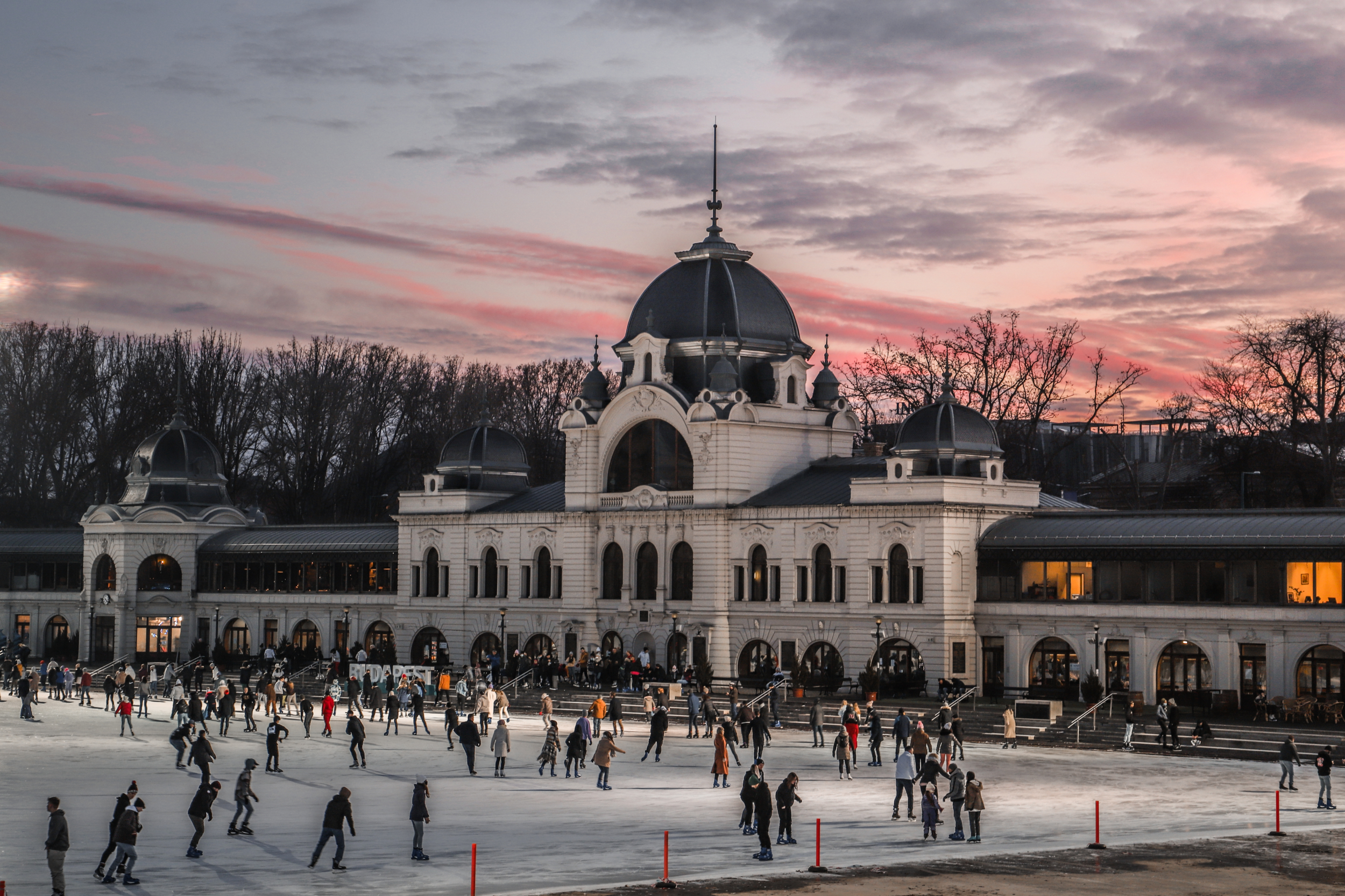 Budapest Park ice skating rink 
Budapest Park is Europe's largest outdoor entertainment venue with concerts, parties are held in a festival atmosphere, from spring to autumn. In winter this open area is transfered into a large ice skating rink.
Mixed with this festival atmosphere this is yet another popular place where unforgetable experiences are guaranteed
Hello Buda Winterland
After 2021's huge success, we can chill and hang out again among the hills of Buda. With a large variety of meals and drinks, this program has it all: delicious festive themed meals, mulled wines ad other hot drinks and an ice skating rink where we can really warm up after a few laps. 
Ice skating at Szent László square in Kőbánya
If you want to avoid huge crowds and experience some local vibes, this is the place to go. This free 600 m² large ice skating rink is located a bit further away from the city center. Located next to Szent László Church, this rink is placed at a less noiser environment, which can also be perfect for families. 
Csepel Ice Park
The park, with a total ice surface of 2000 m², consists of an 800 m² and a 300 m² track, as well as a 200 m² learning area, but its real specialty is the 250 m long ice corridor connecting them.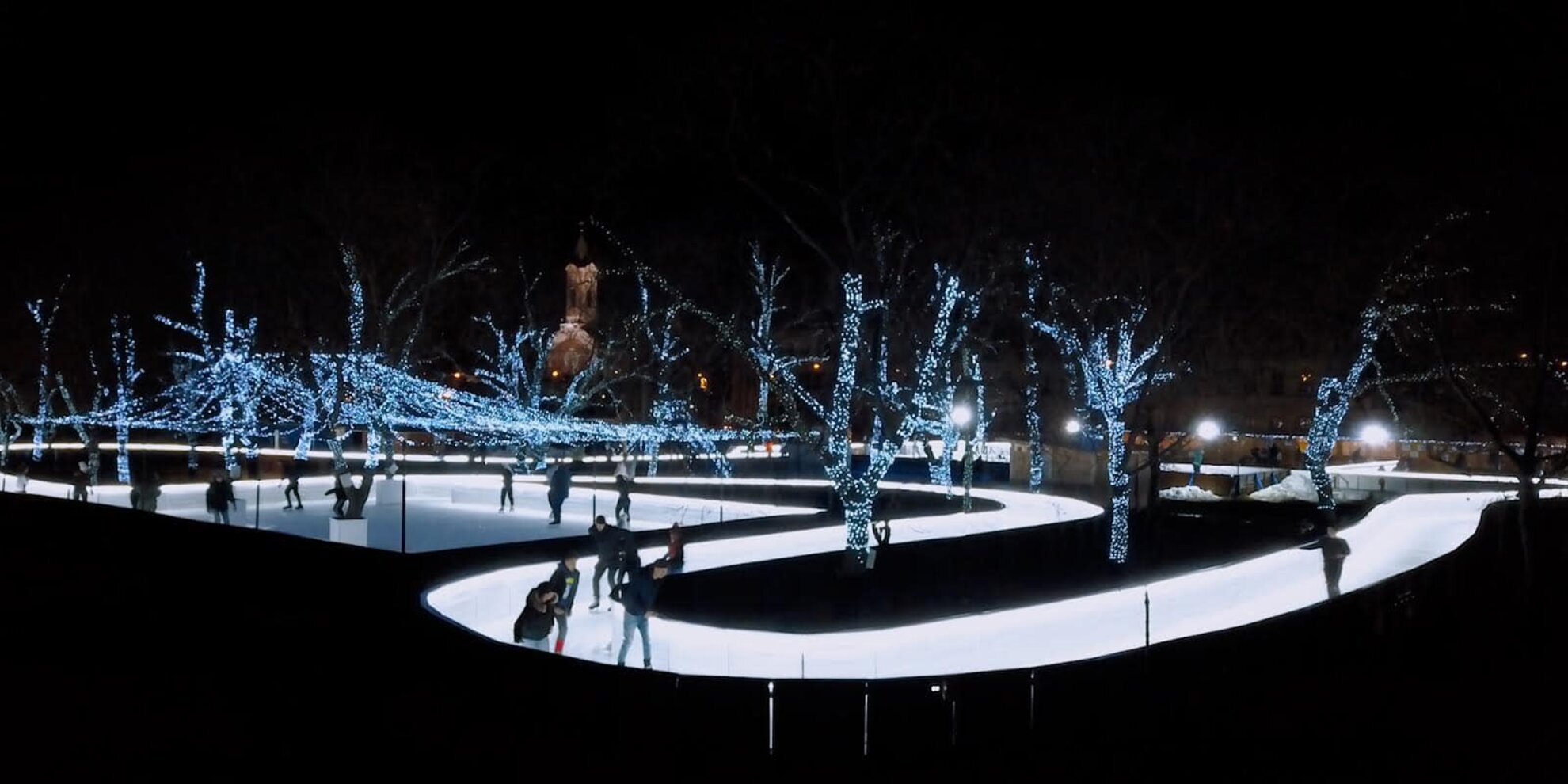 Fotó: Csepeli Jégpark – Facebook
Csepel is easily accessable from the city center. This unique track can be a great fun for beginners and advenced ice skaters as well. 
Winter wonderland at Westend Roof Garden
Would you like to skate above the city? Well you can do that in Budapest as well! Next to the ice rink, there is a carousel for the children, and you can't miss the indispensable accessories of winter magic: roasted chestnuts and mulled wine, a heated tent, and of course the wooden stalls and food trucks selling delicacies.