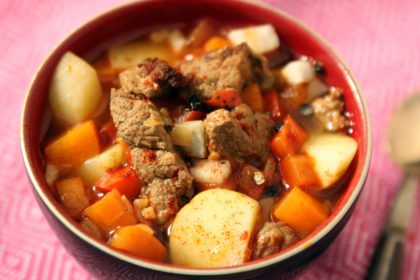 When you visit the hungarian capital, don't forget to taste the famous spicy cuisine. Stews, game dishes, rich soups are in the menus of every hungarian restaurant. But please avoid the tourist traps, and choose truly cool restaurants, bistros. Baltazár, 21 restaurant, Bock Bistro, És Bisrto, Kis Piac, A Séf utcája could be superb. We collected 8 iconic hungarian dishes, you must try if you spend some time in Budapest.
From Gyula, from Békéscsaba, or from famous Hungarian "disznóvágás", which is the procedure of the process of the fattened pigs int he countryside. Sausages are seasoned with paprika and garlic for example. But the taste is so complex. Try it!
Hungarian street food, that is eaten also on the beaches of Balaton. Lángos is pastry fryed in oil, and seasoned with almost everything. The favourite is the sour creamy-cheesy one.

So tipical, but so tasty, if done wel with good quality beef and fresh vegetables, like potato and carrot. Goulash is a rich soup, and noodles are included, called "csipetke".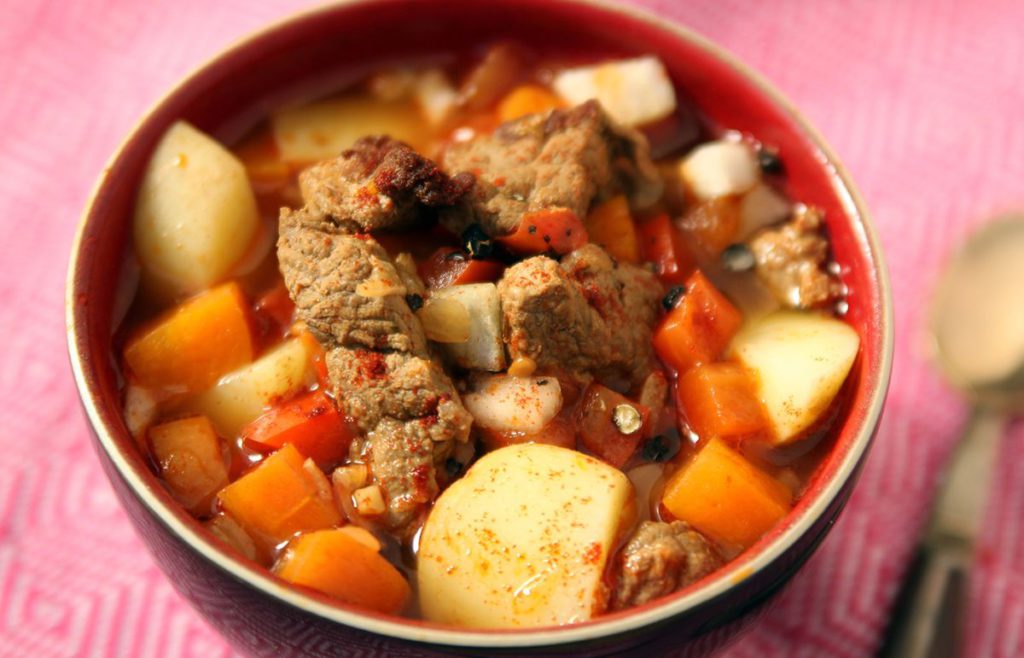 A chicken/beef/goose based broth is called "the liquid gold", because this soup can heal the hangovers, or sickness too meanwhile it is so delicious and filling dish.

Every family has it's own stuffed cabbage recipe, but they have in common is that a large pot can last up to a week! It's a layered cabbage leaves, sauer kraut, pork mince and rice with sour cream in top.
Hortobágyi húsos palacsinta
Served as an appetizer mostly in restaurants, but of course the home made one is the best. Hortobágyi is a salty crépe filled with chicken or veal stew, topped with sour cream. As every tasty hundarian dish.

If you've had enough of the italian pastas, try the hungarian ones, especially the "csusza", served with "túró" (cottage cheese), sour cream and bacon pieces.
Layered potatoes (rakott krumpli)
Layers of sliced cooked potatoes, eggs, sausages, sour cream and cheese. Have you ever heard anything more appetizing? Not to mention the crispy potato edges. Yummy!