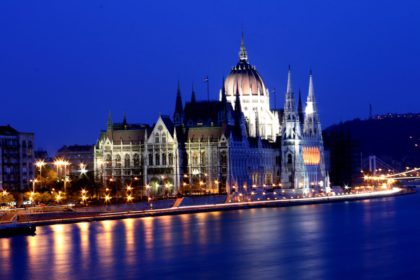 We collected 10 things why Budapest is one of the most exciting destinations in Europe.
You can reach the famous sights on foot, because everything is so close to the other attraction.
Everyone loves a bargain holiday! The Hungarian capital is more affordable than the other European capitals. A single ticket for public transportation costs nearly 1 euro, an admission to a museum is 4-5 euros, and you can have lunch for 5 euros, or drink a pint of beer for 1,5 euros.
Budapest is not only for hipsters, but everybody can enjoy its beauty: the ones who come for the delightful architecture, or the ones searching for the mementos of an extinct era.
There's no limit when talking about Budapest's nightlife. They say that New York is the city that never sleeps, but the 7th district in Budapest is always a pulsing area, even if it's Monday or Tuesday. Enjoy a beer in a ruin pub, in a craft beer bar or in a groovy nightclub… who knows what the night has in store? Our recommendation is High Five Budapest BistroPub in Király utca.


You'll love the increasingly developing fashion scene of the capital. And of course, those fancy designer clothes and accessories are available at fairly affordable prices.

Street food is the new hit, you can try totally delicious meals like pizza slices, asian food, burgers, hot-dogs, jewish specialities, waffles and savoury sausages and the bagels especially in Best Bagel Basilica near the St.Stephans Basilica with an amazing view.

Beside a charming stroll in Margaret Island and a romantic sunset view from the Castle Hill, from late springs to early autumns, you can choose Budapest's rooftop bars with unique panoramas.  Bálna Terasz with amazing Budapest panoramas.  http://www.balnaterasz.hu
The Hungarian capital's architecture is matchless. For example the Parliament, the St. Stephen's Basilica, or the Matthias Church, but you'll also discover fascinating Art Nouveau buildings in random streets.

The capital area is famous for its hot springs ever since the Romans set foot in Hungary. Széchenyi, Rudas, Gellért, Rácz baths are for chilling and healing. They offer cure for rheumatic diseases and hangovers as well!
Budapest is not only rich in cool party places. Do you like hiking in the heart of nature? There are so many possibilities, especially in the hills of Buda. Try the Children's Railway!