Of course, it's completely unbelievable, but a year has flown by again and soon New Year's Eve, the ball season, and with it the time for parties, special programs and wine dinners will be here. Regardless of how eventful this year was, almost everyone likes to say goodbye to the old year and welcome the new one.
New Year's Eve program cavalcade
Budapest, like a real world city, delights everyone who wants to have fun with a colorful cavalcade of New Year's Eve program ideas. From a romantic dinner to a dance party that lasts until dawn, all kinds of programs can be found in this year's lineup. In recent years, cruises on the Danube have become more and more popular, which of course can be a memorable experience on New Year's Eve, but if you want, you can also choose a themed dinner or a classical music ball for the last night of the year.
New Year's Eve gastronomic experience
Everyone likes to eat well and drink well! Why should it be any different on the last night of the year? New Year's Eve, especially in a city as exciting and diverse as Budapest, offers plenty of classic and exciting gastronomic experiences. Depending on our preferences, we can choose a buffet program with traditional Hungarian dishes, an exciting gourmet dinner or a dinner combined with a truly romantic cruise. No matter which one we vote for, the New Year's Eve dinner will be a memorable experience in Budapest's year-end frenzy.
In recent years, following international trends, thematic dinners have become more and more common in Hungary, where the country's most talented chefs present various exciting flavors. If this year we move a little from the origins of New Year's Eve food and drinks, lentils and champagne, we can also celebrate at a wine dinner, where we can get to know the wines that go well with the special dishes.
There's no need to despair even if we don't want to lose our luck and wealth and would rather eat a roast pig on New Year's Eve, and then use a small lens to lay the foundation for the hoped-for financial gain. You can also choose classic dishes on New Year's Eve, as many restaurants tempt those who want to have fun with Hungarian food and drinks.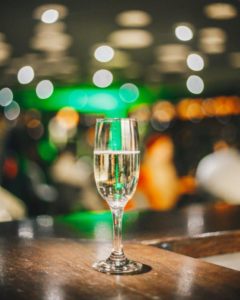 Cruise on New Year's Eve
Cruises on the Danube have become an increasingly popular program in recent years. No wonder, since the Danube bank in Budapest, which is part of the UNESCO World Heritage Site, offers a truly impressive sight at any time of the year. New Year's Eve cruises offer a variety of programs in addition to the wonderful scenery for those who want to sail.
Many people prefer an intimate, romantic dinner with their partner after the Christmas baking and cooking and are happy to skip the New Year's Eve madness. For them, a romantic cruise on the Danube can be an ideal choice, where, along with a delicious dinner, soft live music creates the special atmosphere of the night. This alone could be enough for the intimate atmosphere, but the lights of the Danube bank really crown the experience.
The Danube bank can also be noisy from the New Year's Eve party, since in addition to romantic boat tours, party boats also float on the water. A welcome drink, a loud dance floor with well-known tunes, a retro DJ, a buffet dinner and a midnight menu await those who choose New Year's Eve madness at the end of the year and would rather spend the evening on a Danube boat instead of a disco.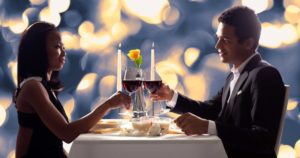 What else attracts you to Budapest on New Year's Eve?
What other programs does Budapest promise for New Year's Eve 2022? Those who feel that New Year's Eve cannot go by without a party will certainly find their calculations in downtown Budapest. On the last night of the year, the city center transforms into a huge street party, champagne pops and trombones play in the public squares, hundreds of people celebrate together. In addition to the street parties, there is a bar on almost every corner, which is preparing special programs and offers for New Year's Day.
Even though New Year's Eve is primarily about partying in Budapest, those who want a quieter, more restrained, yet musical program at the end of the year need not be discouraged either. The tradition of New Year's and New Year's concerts goes back almost 150 years. Concerts held in historic buildings, such as the Opera House or the Vigado, promise a truly elegant way to end the year.
At the end of the year, the New Year's Eve wellness program is not a devil-may-care relaxation program either. After the Christmas drive, more and more people choose thermal baths and wellness hotels as a New Year's Eve program in order to really recharge. Hotels also often prepare New Year's Eve surprises and programs, so there is no need to despair for those who might change their mind during wellness and still want to party a little.
One thing is certain, the New Year's Eve programs fill up quickly every year, so whether you choose a wine dinner, a cruise on the Danube, or wellness, it's worth securing your place in time!