This is how we relax from Christmas fatigue on New Year's Eve!
It doesn't matter whether we spend this year's New Year's Eve alone, with friends or with family, this year we want to say goodbye to the old year in a memorable way and welcome the new one in a cheerful atmosphere. But what if we want to prioritize rest and relaxation this year? Fortunately, we can also choose from alternative New Year's Eve programs.
"Budapest New Year" is not only a buzzword for tourists, but also for people living in the city, especially if they don't welcome the New Year in the usual way.
New Year's Eve dinner
Whether it's a romantic date dinner or a spread-out table with friends, a good New Year's Eve dinner can be the perfect program for a relaxed New Year's Eve. A well-chosen dinner party can be a really special experience on New Year's Eve, because who doesn't want to eat well, especially after the festive uproar!
Many Budapest and country restaurants also offer buffet dinners with live music, but if you want more special dishes on New Year's Eve, then head to a themed dinner where you can travel on the wings of flavors!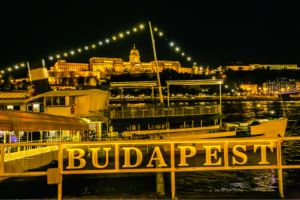 New Year's Eve cruise
Take your New Year's Eve dinner to the next level! Among the special New Year's Eve programs, the New Year's Eve cruise ranks high. Rock on the Danube and welcome the new year with a wonderful view of the Buda Castle, the Fisherman's Bastion or the Parliament.
What makes this program special, beyond the Danube panorama, of course? You can choose from many options, from the buffet dinner to unlimited drinks (possibly a combination of the two) to the special gourmet dinner. In fact, if you still feel like having fun, you can even choose a cruise with live music!
New Year's Eve concerts
Live music may be coming, but would you rather welcome 2024 in a low-key way? New Year's Eve concerts and balls are the definition of sophisticated entertainment. In the most beautiful buildings of Budapest, you can enjoy the classical music pieces that raise the festive light, with a nice glass of champagne, guaranteed without crowds. The new year can only start well in such a mood!
If you want a different program on New Year's Eve, you don't have to say goodbye to the year without a classical music concert, as many New Year's greeting concerts are organized throughout the country at Christmas, between the two holidays and at the beginning of January.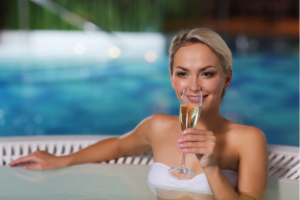 New Year's Eve wellness
Hungary is a world-renowned thermal water superpower. It would be a sin not to take advantage of the healing power of our waters after the Christmas rush. You can choose a rural accommodation or a Budapest spa tour, the refreshment is almost in the envelope.
Hotels usually prepare special programs for New Year's wellness guests, where typically everyone from the young generation to the elderly can find the right form of relaxation for them.