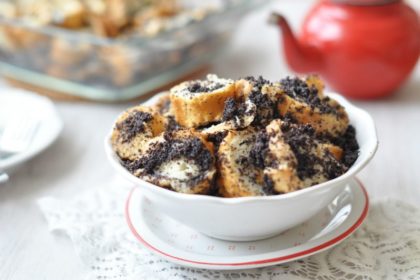 One of the must-do feasts of the Christmas festive table is the poppy seed bread pudding, the mákos guba.
Mákos guba is one of the most delicious Christmas dessert in Hungary. Although consumed almost every season of the year.  The combination of soft poppy seed bread with vanilla custard is simply amazing.
If you go to Budapest for this food you should try it too.