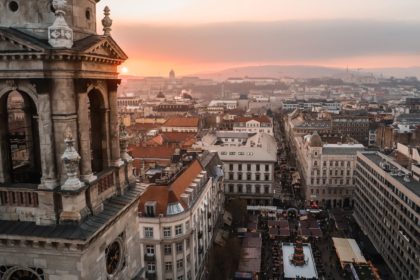 After 2020, the Christmas Market at St. Stephen's Basilica had won again the title – best Christmas market in Europe. The contest was held by European Best Destinations where a total number of 173620 votes were counted from 163 countries.
The award winning Christmas Market is open for visitors until the 1st of January.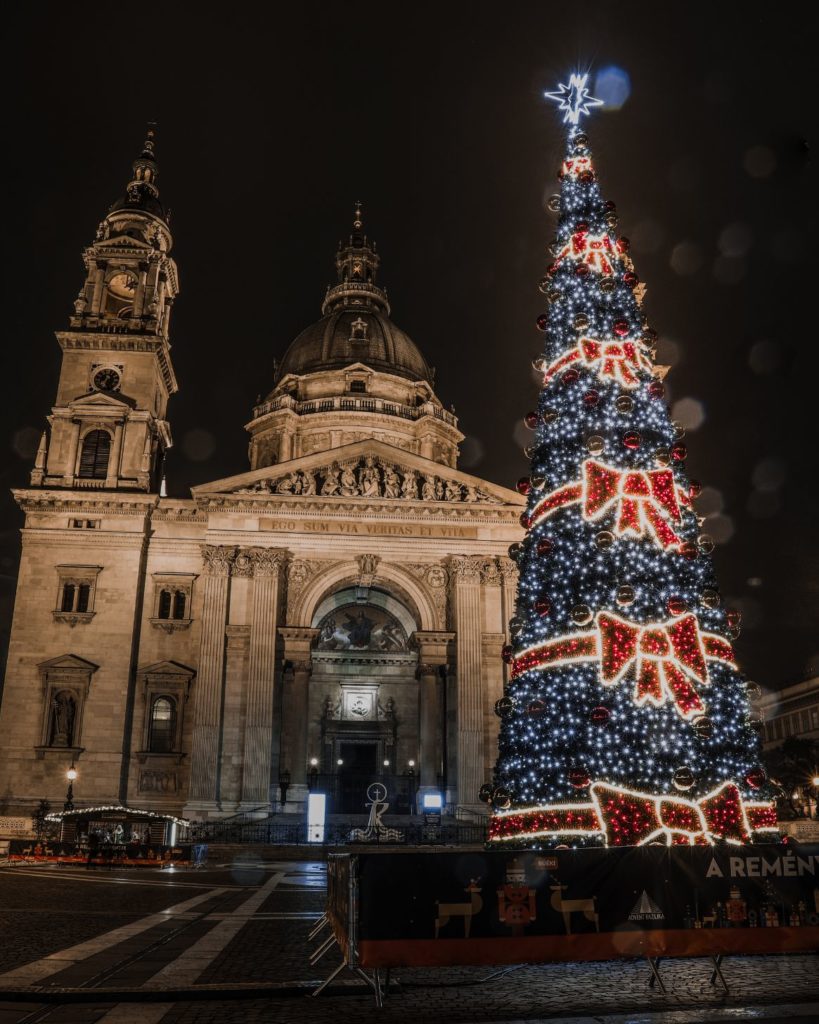 The Advent Feast at the Basilica has always been one of the best Christmas markets within Hungary, where visitors can really experience the Hungarian traditions. The market is filled with many stands of local products and numerous culinary booths are available, while the Christmas tree and the ice skating ring around it is creating a magical atmosphere. This Christmas market has always been popular among the Hungarians for many reasons: the eye-catching details of the market itself, the lovely Christmas music and obviously, the beautiful St. Stephen's Basilica in its full glory.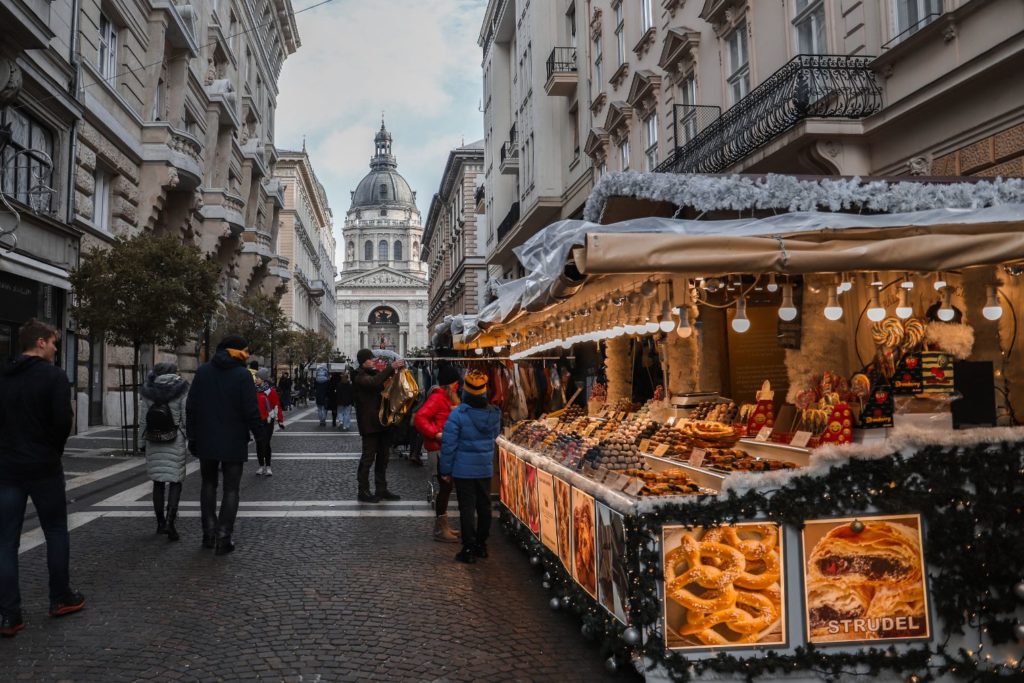 Strolling around the market is even better after the sun sets, as the lights of the market and the city can create the perfect atmosphere, even after the holidays of Christmas! Every night, there are different art installations made with 3D light painting, projected on the St. Stephen's Basilica.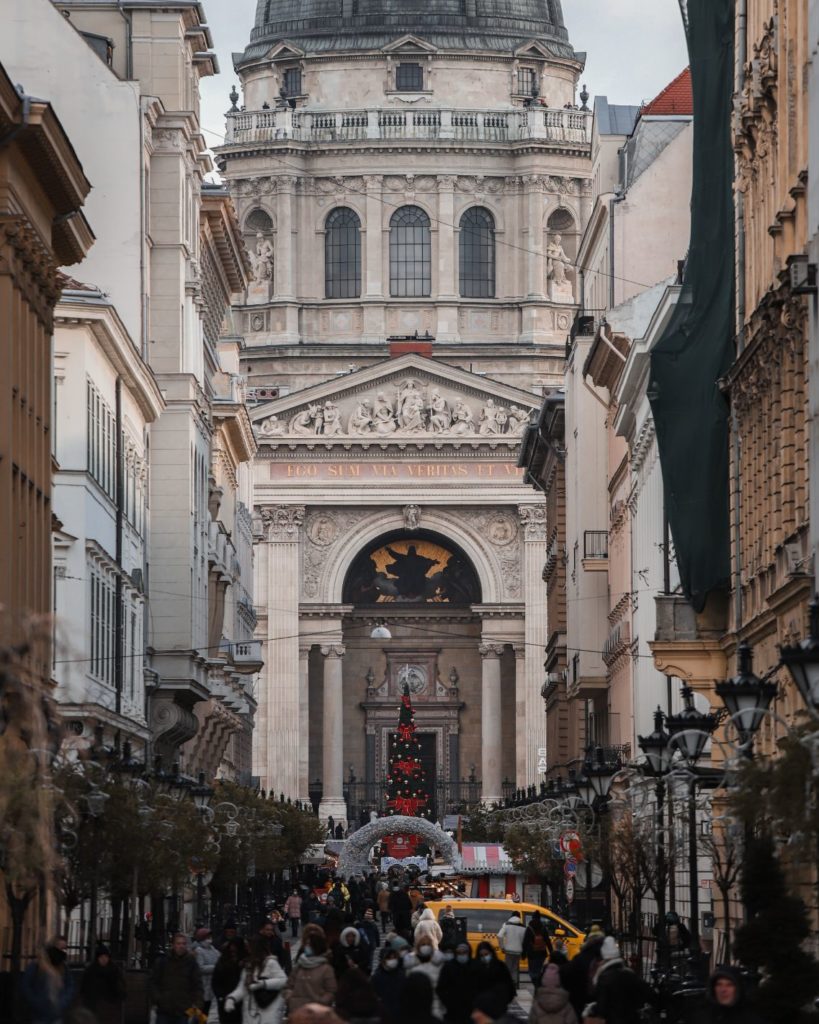 It's worth mentioning that the Basilica itself is open for visitors as well, so if you want to enjoy the panoramic scenery of the heart of Budapest, this place is a must for you.


The panoramic viewpoint of St. Stephen's Basilica is open every day and you can easily reach the top by elevators.
Once you reach the top, the scenery will definitely blow your mind. Thanks to Budapest's geographical settings, you'll be granted with stunning perspectives: you'll be able to see the inner districts of Buda along with the Danube's riverside. You will easily spot some of the most famous sights of the city, however you can also discover more about the city's street layout, nevertheless you can have a closer look of the Christmas market from above.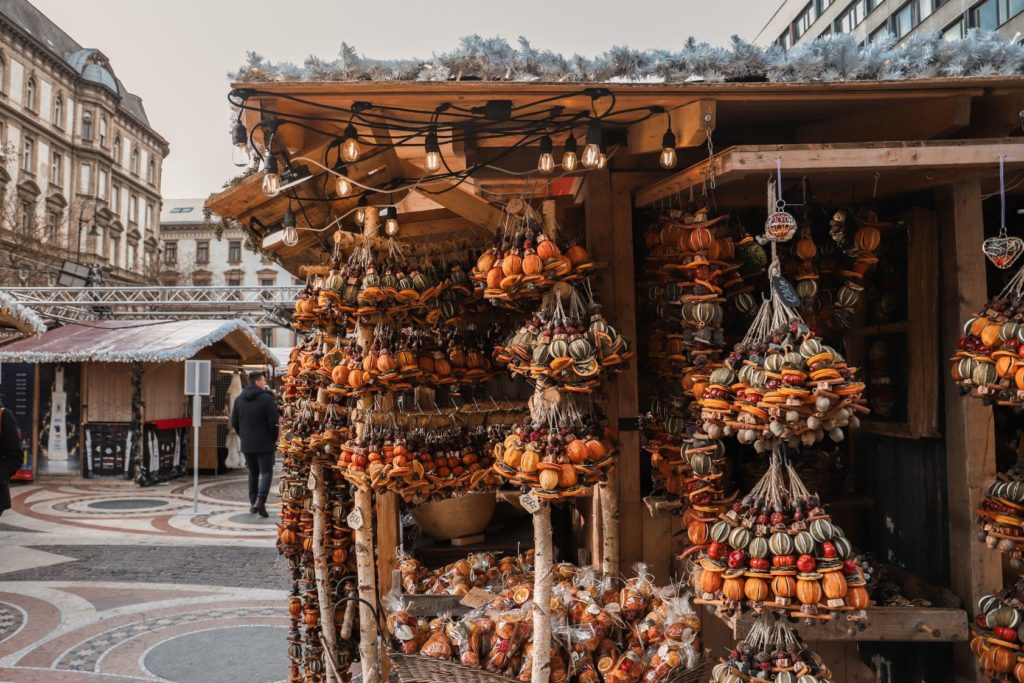 Based on our experience, the best time for visiting this viewpoint is probably around sunset, so you can also enjoy the magical moments when the buildings are started to get enlighted.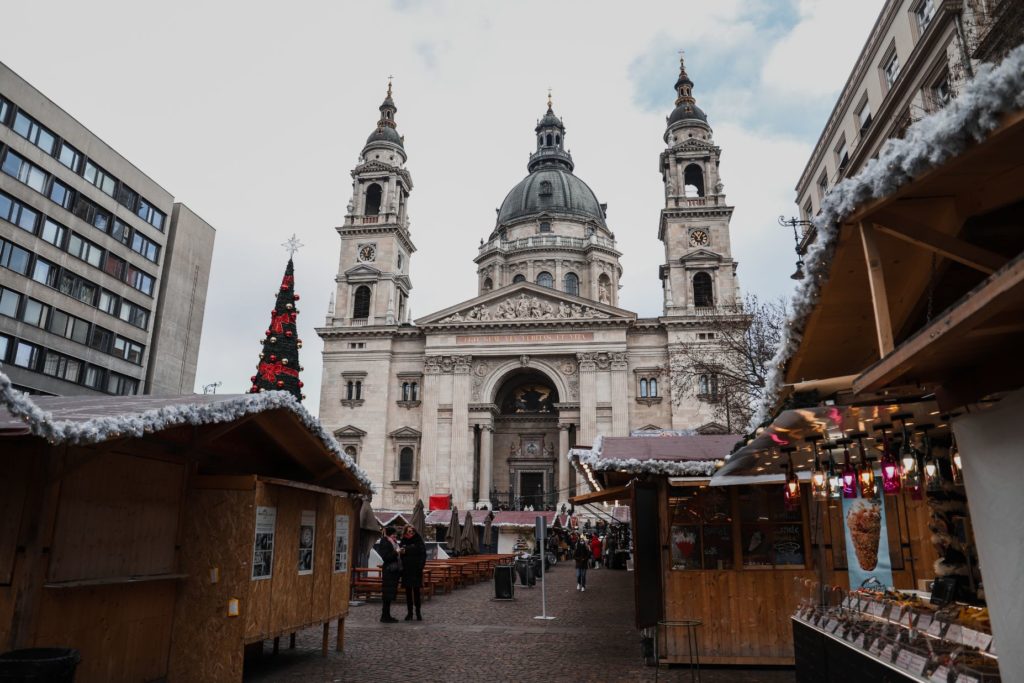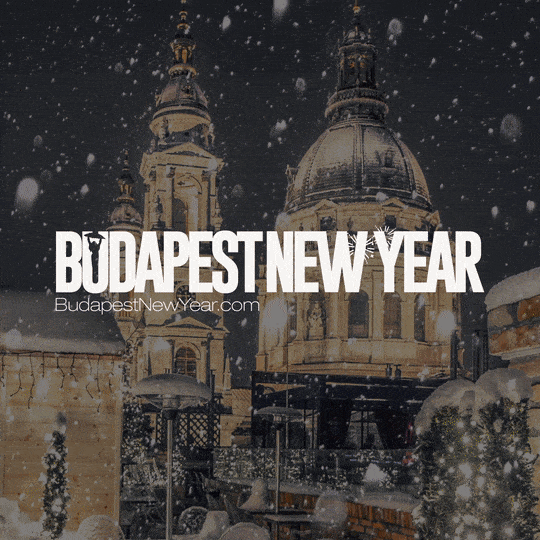 Photos: Norbert Lepsik