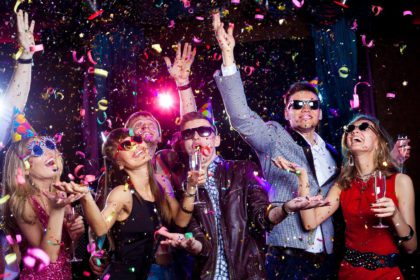 We've collected 12 things you need for the perfect NYE night. If you think like us, and follow at least 6 bulletpoints, we should spend NYE together! Listen to us!
spectacular environment
acceptable prices, wide range of spirits, drinks
cool companion, friendly people and staff
handsome guys and sexy girls if you are searching for Mr or Miss right
various music styles, premium quality sound
pretty nice music to dance for
extra performances and shows
table service, exclusive packages
amazing club atmosphere
professional DJs, entertaining MCs
crazy, sexy spirit
unforgettable party experience
---
If you haven't decided yet where you want to spend the last night of the decade, we can braverly recommend the BRKLYN Downtown Restaurant-Bar Club.

Let's celebrate the New Year's Eve in a fantastic party atmosphere to open 2019 on the very best way ever at NYE 19 Budapest – The Biggest Club New Year's Eve in Liget Club & Bar.
If you feel the same about NYE parties, Playboy King & Queen will be ideal for you! The atmosphere of the two superclubs: Liget Club, chilled priced drinks, likeable audience, 6 stages, 6 different music styles, 20 DJs, 10 pretty dancers will be there to ensure your best party of the year. If it's not enough, a charming dance performance will be the hightlight of the night. If you would like to choose from the different exclusive packages with fast track priority, spirits and table service, it could be possible, jus book your table now! Don't forget, Playboy King&Queen NYE party will be the craziest, wildest, most legendary party of Budapest!
---
Delicious Dinner, All-inclusive bar and the unforgettable Budapest Panorama from the middle of the Danube!

---