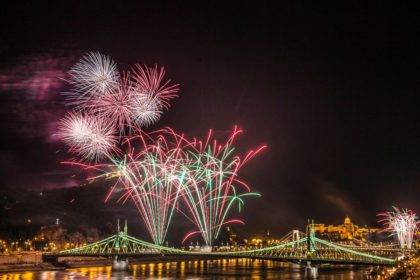 Maybe superstition, maybe a tradition but there are many habits in Hungary on New Year's Eve, which should be keep in mind because all of them are affect our whole year according to the beliefs.
Let's see what kind of habits are the most common in this holiday:
Let's say goodbye to the Past Year loudly

According to beliefs loudness, horn and loud vocals put an end to the problems.  By opening the doors and windows we can let out our problems from our home.

We eat lentils and pork in the hope of wealth and luck
It is a belief that lentils symbolize little coins, so eating them means we are forecasting our year with wealth and money. Pork symbolize luck and poultry means bad luck. (pork seeks for luck from the ground with its noise and claw, but poultry scratches underground)
Rich drink and food consumption
The consumption of sparkling wines and delicious meals will help us all year round, since those who are stumbling on the first day of the year will not surely have to worry about the other days of the year.